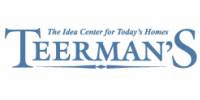 Your cart is currently empty
Bestsellers
No Items In This Category
Wusthof, Kyocera and Other Knives
WUSTHOF precision forged knives are goods of only the highest quality. Painstakingly manufactured these knives are pure fun to work with and will turn even the preparation of a dish into a culinary pleasure. Each one of the WUSTHOF knife series has a different ergonomic handle design which offers a comfortable feeling for all different likings. And these are the special features of our knives:
Forged from one piece of especially tempered high carbon steel to ensure an outstanding endurance.
Extraordinary sharpness which is easy to maintain.
Special alloyed steel.
Stainless.
Seamless, hygienic fit of the handle.
For professional chefs and home cooking enthusiasts.
Guaranteed against material and manufacturing defects.
Made in Solingen / Deutschland.