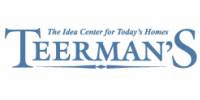 Your cart is currently empty
Choose from Blue, Green, Yellow, Orange, Red, Black. See photos tab.
Part of the Revolution series, Kyocera's most popular line, this knife features an ultra-sharp ceramic blade as well as a deeper profile for greater knuckle clearance. It's a great choice for peeling, cutting, shaping fruits and vegetables. Unlike steel blades, ceramic blades will never rust or change from its natural state. A comfortable, ergonomic resin handle provides precise control, while its distinctive shape makes it both easy to find and easy to use.
"I love these ceramic tools. Perfect for prep tasks and quick meals, they're the ones I always reach for." -- Ming Tsai, Emmy award-winning chef Kyocera has pioneered advanced ceramic kitchen knives, which are impervious to acids, juices, oils and salts, leave no metallic taste or odor, and help maintain the freshness of fruit and vegetables. The razor-sharp blade retains its original sharpness 10 times longer than steel knives. And because the ceramic blade is so light, no artificial weight is added to the handle. This creates an extremely balanced, lightweight tool that reduces fatigue during repetitive cutting tasks.
KYOCERA advanced ceramic cutlery, kitchen tool products, cookware, and travel mugs are manufactured to the highest level of quality standards and are fully warranted to be free of defects in material and craftsmanship. URL for warranty details: https://cutlery.kyocera.com/warranty-policy
If you need to resharpen or repair your KYOCERA ceramic knife, please contact AUTHORIZED SERVICE PROVIDER, EVERSHARP for specialized sharpening services. For more information, including sharpening form and fees. URL: https://www.eversharpknives.com/about/in-store-services/knife-sharpening-services/
KYOCERA also manufacturers a diamond-wheel sharpener for home use to maintain both steel and ceramic knives as an alternative option:
https://cutlery.kyocera.com/diamond-wheel-knife-sharpener-ceramic-steel-sharpener
https://cutlery.kyocera.com/electric-diamond-sharpener-steel-ceramic-kitchen-knives
The Kyocera Advantage: The Sharpest Blade Available According to The Cutlery and Allied Trades Research Association (CATRA), an independent testing organization: "Recent tests show that the life of a Kyocera ceramic blade without resharpening is approximately 15 times that of a typical steel blade." Advanced Ceramic, or Zirconium Oxide, is extremely dense, achieving a much tighter weave than any metal material, resulting in the finest and sharpest edge possible.
The Most Durable and Strongest Blade Available Manufactured in Japan, a Kyocera knife goes through a 12-step quality-controlled process. Much like a fine cigar, one knife will pass through the hands of over a dozen people from sifting through a rock material to the sintering and pressurizing process that hardens the Zirconium Oxide to the molding, shaping and lasering of the knife. The secret is in the ceramic material, extreme high temperatures and literally tons of pressure; a proprietary process resulting in a superior product. Kyocera has spent over 5 decades perfecting the art of the most durable ceramic available today. It is why other manufacturers want Kyocera either making their ceramic products or they attempt to recreate our products.
Kyocera Corporation (TOKYO:6971), the parent and global headquarters of the Kyocera Group, was founded in 1959 as a producer of fine ceramics (also known as "advanced ceramics"). By combining these engineered materials with metals and integrating them with other technologies, Kyocera has become a leading supplier of industrial and automotive components, semiconductor packages, electronic devices, solar power generating systems, printers, copiers and mobile phones. During the year ended March 31, 2019, the company's consolidated sales revenue totaled 1.62 trillion yen (approx. USD14.6 billion). Kyocera appears on the "Derwent Top 100 Global Innovators 2018-19" list by Clarivate Analytics and is ranked #612 on Forbes magazine's 2018 "Global 2000" list of the world's largest publicly traded companies.
Currently there are no reviews for this product. Share your opinion with others, be the first to write a review.