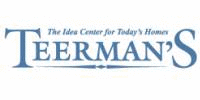 Your cart is currently empty
Bestsellers
No Items In This Category
Clearance

We've expanded our clearance center to make room for exciting new spring products. Now is your chance to get great deals on dinnerware, kitchen appliances, decorating accessories, electronics and even patio furniture!
Most products are marked down at least 50% and many are discounted 75% off retail prices.
Please remember all clearance sales are final and availability may vary. You are always welcome to contact the store to make sure what you see online is still available.
Happy Shopping!