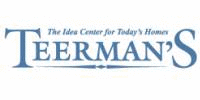 Your cart is currently empty
Cuisinart GR-11 Griddler 3-in-1 Grill and Panini Press
For succulent steaks, juicy burgers and crispy grilled sandwiches, look no further than the Cuisinart Griddler Grill and Panini Press. The unit's upper and lower nonstick, removable grill plates provide even grilling and toasting. The integrated drip tray makes it easy to drain grease away from food for healthier cooking. Designed like professional units, its floating hinge adjusts to accommodate any thickness for perfectly grilled thin or thick panini and sandwiches. The present temperature is ideal for grilling and takes the guesswork out of cooking to ensure crisp, golden-brown results. With 'Power On' and 'Ready to Cook' indicator lights, operation is simple. Even more, the GR-11 takes up minimal space and provides just enough surface area to cook for a couple of friends or family members.
The Griddler Grill & Panini Press can also be used as a contact grill to cook burgers, boneless pieces of meat, thin cuts of meat and vegetables. You can easily grill anything with even results, from a thinly-sliced potato to a sirloin steak. The floating hinge adjusts the cover to grill meats on both sides at once. Open flat to grill steaks, veggies and more. The contact grill function works best when you want to cook something in a short amount of time or when you are looking for a healthy method of grilling. When cooked on the contact grill, food will cook quickly because you are grilling both sides of the food at the same time. The ribs on the grill plates combined with the grease spout at the rear of the plates allows the grease to drip from the meat and drain off the plates.
Currently there are no reviews for this product. Share your opinion with others, be the first to write a review.