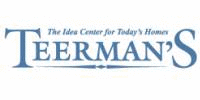 Your cart is currently empty
The OXO Tot Sippy Cup Set grows with your child from age 6 months and up. The 7-ounce Sippy Cup with Handles is an ideal first Cup for babies transitioning from bottles. Its leak-proof valve prevents spills and releases pressure for comfortable sipping. Soft, non-slip Handles are angled so babies don't have to turn their wrists too far, and the Handles are removable for when baby's grasp develops. When baby is ready to transition from sippy to regular cup, remove the Sippy Cup lid and replace it with the OXO Tot Training Cup lid. The Training Cup lid has a transparent insert with perforations around the perimeter to control the flow of liquid when the child tilts the Cup to drink. A tipped Training Cup will also spill more gradually to minimize messes during the learning process. When ready, remove the perforated insert and the Training Cup converts to a regular Cup. All OXO Tot Sippy, Straw and Training Cup lids are interchangeable. Features & Benefits: Sippy Cup transforms to Training Cup as child grows and develops Sippy Cup leak proof valve prevents spills Valve releases pressure for comfortable sipping Valve is shaped for easy assembly and cleaning Sippy Cup has removable non-slip Handles Dimple in Sippy Cup lid makes room for little noses Training Cup lid insert is perforated to control the flow of liquid when child drinks Perforated lid slows spills to minimize messes Remove the Training lid insert to convert to a regular Cup Liquid level can be seen through translucent Cup Soft, non-slip grips BPA, phthalate and PVC free 6 months + Top rack dishwasher safe. 7oz. Available in Aqua, Green and Orange. See 'Photos' below.
Currently there are no reviews for this product. Share your opinion with others, be the first to write a review.