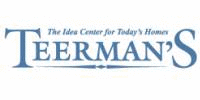 Your cart is currently empty
Nature's Greetings Music Tree 4094347
The Nature's Greeting is the New Generation of Greetings! Instead of cluttering a drawer as traditional greeting cards usually do, The Nature's Greeting beautifies and reminds the receiver daily of how special they are. This unique gift idea is designed and guaranteed to surprise, excite, and amaze!
THE NATURE'S GREETING ORIGINS:
The Nature's Greeting originates from the fairy tale "Jack and the Beanstalk." In this tale, a small magical bean creates a huge beanstalk that is mysterious, romantic and offers a magical gift to its owner. Make a wish as you open the can and you will be as lucky as Jack in the fairy tale.
CULTIVATION INFORMATION
Overwatering may cause the bean to rot. The Nature's Greeting in a Can:
Recommended temperature 60F- 95F (16-35c).
Open the drainage tab at the bottom of the can then remove the top.
Water until excess water drains out of bottom, then replace plastic cap.
Do NOT add water again until the bean emerges.
Estimated time of germination and revealing personal message is 3-10 days.
Magical Meaning: You make my heart dance.

Play music near the Music tree and watch as the leaves dance before your eyes!
Currently there are no reviews for this product. Share your opinion with others, be the first to write a review.